If you are like many organizations, recruiting top talent has become one of your biggest challenges. In a recent poll, close to 50% of organizations report having difficulty finding talent over the past few years. Analyzing the reasons for the recent challenges can help in structuring a recruiting plan to attract top talent.
FACT: US Department of Labor reports an unemployment rate in the month of July of 3.9%. This is one of the lowest unemployment rates since 1970.
IMPACT: A low unemployment rate means that there are fewer qualified candidates to fill job openings. Companies who are currently sourcing for talent are all targeting the same pool of candidates. This creates an employee's market that drives pay rates up due to companies competing against each other to bring the talent in.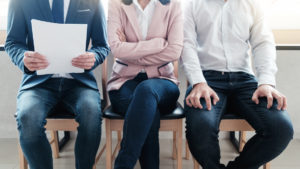 FACT: US Department of Labor reports that wages grew over the past 12 months at a rate of 2.7%, and a total of 5.7% since 2016.
IMPACT: High percentage wage growths year over year indicate that earning expectations are growing, and that companies are paying more to employ talent. Annual pay increases are currently hovering around 3%, up from 1.5% only two years ago. Higher annual pay increases results in either a) employees, who may at one time would have looked at other opportunities, remaining with their current employer; or b) companies paying higher rates to entice employees to leave their current employer to take another opportunity.
FACT: Minimum wages in metropolitan areas are approved and scheduled to increase year over year, in many cases as high as $15.00 per hour by the year 2019.
IMPACT: Job candidates have many more options to earn a high pay rate in a variety of industries. Entry level positions are no longer seen as minimum wage positions, and salary expectations for an experienced labor force increase as the minimum wage rate increases. Example, an employee with three years of experience earning $13.50 an hour will expect to earn more if the minimum wage is raised to $13.50 per hour for any new employee. Also, since minimum wage increases are mostly occurring in the metropolitan areas, more of the suburban area talent are migrating to positions within these areas, assessing that the commute is worth the higher pay rate.
With this information, organizations can take the proper approach to compete for candidates. The best way to attract talent is to show the value your organization can provide for the candidate, rather than focusing on the value the candidate can provide for your company. Many candidates will look past the pay rate, if comparable in multiple offers, if they have confidence that the organization they join can reward them with benefits such as employee perks, career growth opportunities, work from home options, and a sense of engagement.
Innovative sourcing for candidates can also help in finding talent. Internal referrals are always a high percentage solution. Offer current employees a financial incentive for referring good people. You may find good talent in candidates that weren't actively job searching, but have become interested based on conversations with the referring individual. Also, don't be afraid to recruit individuals with little or no experience in the specific job field. Expanding your search to include less skilled individuals can open the door to training and development opportunities that may interest the candidate.
By developing a recruiting plan that can provide solutions to the current challenges, organizations can rise to the top of a candidate's job search options.
*US Department of Labor statistics based on US Department of Labor July and August 2018 reported data.