About DOCUXCEL
The On-site Managed Services Provider Your Business Needs
With over 60 years' experience in Managed Business and Document Services, DOCUXCEL has continually focused on a people-centric workplace to create extraordinary service, metrics driven reporting to drive cost savings, and innovative solutions to provide a continuous cycle of improvement. We are committed to harnessing the synergy of people, processes, and technology to efficiently serve your outsourced business support needs. DOCUXCEL is certified by WBENC as a woman owned business enterprise.
Our Mission
Our mission is to develop a vested, strategic partnership with our clients by providing the management resources and subject matter expertise necessary to increase productivity, reduce costs, foster a safe and positive work environment and bring forth innovative solutions in a continuous cycle of improvement.
Our Purpose
At DOCUXCEL, people are our purpose. We believe that by giving our team members every opportunity to succeed, they will provide an exceptional customer service experience for our clients. Our culture of "people-focused, process-driven" allows our associates to LEAP ahead in life and in business through Lifetime Learning, Empowerment, and Accountability in a People First environment. 
Our Values
We exist to serve our people, clients, partners, suppliers, and our greater community with trust and transparency, integrity, and a commitment to diversity and inclusion.
Our Leadership Team
Our leadership team offers over 100+ year's industry experience and is engaged, responsive and involved in managing the key performance indicators that are customized for your business.
Susan Manning, CEO
Susan is the founder and CEO of DOCUXCEL. Her expertise is in building client relationships, identifying challenges within organizations, and working collaboratively to execute innovative and value-added solutions. Susan developed a unique, customized reporting platform, VantageTrax™, that provides benchmarked metrics based on key performance indicators and scorecard reporting to ensure all SLA's are being met. Prior to DOCUXCEL, she was President and CEO of Corrigan Manning Inc., a provider of managed print services and multi-function devices. As a lifelong entrepreneur, she has provided the leadership and vision necessary to facilitate positive change and results for the client.
Tom Manning, CFO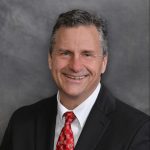 Tom is Chief Financial Officer of DOCUXCEL and brings 30+ years of strategic experience in developing financial and tax strategies, and managing administrative operations across various departments. At DOCUXCEL, Thomas is accountable for the development of a financial and operational strategy, metrics tied to that strategy, and the ongoing development and monitoring of control systems designed to preserve company assets and report accurate financial results. Prior to joining DOCUXCEL, Thomas was CFO of Corrigan Manning Inc, a provider of managed print services and multi-function devices.
Harry Shreckengast, VP of Business Development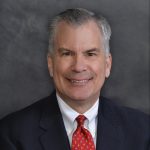 Harry is Vice President of Business Development and is responsible for providing leadership for all the company's business development efforts. With over 25 years of experience in the document outsourcing industry, Harry brings extensive experience in consultative sales and marketing, and driving high performance sales organizations in mid-market and Fortune 500 corporations. His primary responsibilities include driving revenue growth through new sales by leading a highly effective sales organization, pursuing market based alliances and partnerships to drive growth through new channels, and developing and executing company sales and marketing plans. 
Matthew Nowakowski, Director of Operations
Matt is Director of Operations and brings extensive soft services operations experience and expertise in the life sciences and integrated facilities management sectors, working with Fortune 500 corporations. Prior to joining DOCUXCEL, Matt worked for Johnson Controls and Jones Lang LaSalle at Bristol Myers Squibb and was responsible for managing all soft services.  Previously, he worked at MCS Management Services as General Manager overseeing all sites for a global pharmaceutical client with overall responsibility for mail, shipping & receiving, copy and related soft services.
Mary Kay Stewart, Director of Human Resources and Compliance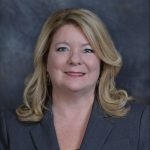 Mary Kay is the Director of Human Resources and Compliance at DOCUXCEL. With over 15 years' experience, Mary Kay builds relationships, and empowers employees, while focusing on the achievement of corporate goals. She excels at talent acquisition, and has led in establishing a high-performance team equipped with transferable skills. Mary Kay's expertise includes talent management, organizational development, training and development, and leadership and management coaching. She also oversees all matters of benefits administration and compliance. Mary Kay holds a Professional Human Resources Certification, and is a Member of the Society of Human Resources Management (SHRM). 
Lisa Scott, Senior Site Services Manager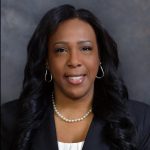 Lisa is Senior Site Services Manager for the Life Sciences Group at DOCUXCEL. She conducts site safety audits and ensures compliance with the Occupational Safety & Heath Administration (OSHA). Lisa is a member of Mail Systems Management Association, Inc. (MSMA) and The Lehigh Valley Postal Customer Council (LVPCC). Lisa is a certified Dangerous Goods and Hazardous Materials shipper through both DOT and IATA, a member of Certified Cargo Screening Program (CCSP), and TSA Security Threat Assessment (STA) Site Coordinator.
Heather Showers, Manager of Administrative Services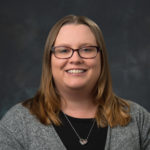 Heather is the Manager of Administrative Services at DOCUXCEL. She provides support services for our Corporate, Human Resources, and Operations Teams. Her work experience includes Property, Retail Operations, and Copy Center Management. Heather is proficient in procurement procedures, training and development, safety compliance,  and inventory management. She also provide support with benefits administration and compliance. Heather's primary responsibilities are social media activity, human resource data entry, payroll processing, procurement management, and facilitation of weekly & quarterly strategic planning meetings for the DOCUXCEL corporate team.
Our Credo
We strive to create a place of purpose where making a living is the result of making a difference by serving - our associates, clients, strategic partners, suppliers and our greater community.  Without this guiding principle, profit, growth, innovation and continuous improvement would not be possible.
For our associates, we aim to create an environment for personal and professional development.  We provide a business model that promotes career path opportunities through training, mentoring and recognition in a safe working environment.
For our clients, we allow them to focus on their core business while we support them with subject matter experts to streamline productivity, provide sustainable cost reductions, foster a positive and safe working environment and bring forth innovation.  
For our strategic partners and suppliers, we collaborate to ensure a mutually beneficial relationship that fuels growth for all.
For our greater community that spans local, regional and global footprints, we commit to give of our time, treasure and talent towards breaking the cycle of inter-generational poverty and providing sustainable options for food, shelter and education.
We successfully practice our corporate Credo by committing to our LEAP values:
Lifetime Learning – creating a culture of innovation and thirst for knowledge
Empowerment – Enabling our associates to "make it happen" for our clients
Accountability – Step up, own it and doing what we say we are going to do
People First – supporting the Golden Rule culture with the focus on a collaborative team environment