DOCUXCEL recently published an announcement from the US Postal Service of a proposed postage rate hike for January 2019, one of the largest increases to mailing and shipping costs in recent history.  In addition to that, both UPS and FedEx expect to raise shipping prices in January, and have made calculating your shipping costs more complicated in recent years with changes to their pricing models.
If your organization has high outgoing mail and shipping volumes, estimating your 2019 costs will be difficult.  Factoring in these price hikes will no doubt add cost to the budget.  If that frightens you, then perhaps it is time to evaluate your mail center operation to ensure your organization is properly managing these costs.
Although the proposed USPS rate hike includes a 5 cent increase in price for the 1oz forever stamp, from $0.50 to $0.55, metered mail will only increase by 3 cents, up from $0.47 to $0.50.  Even though your first class 1oz letter cost will go up, there is good news for mailers.  The additional ounce rate will actually decrease by 6 cents, down from $0.21 to $0.15 per additional ounce.  This means that a 2oz metered letter will actually decrease in cost dropping from the current rate of $0.68 to $0.65.  Additionally, mailers will save money on flats.  A 1oz flat envelope currently costs $1.00 to mail.  That cost will remain the same in the newly proposed rates, so with the decrease in the additional ounce rate, each flat above 1oz will decrease your current costs.  Of course, unless your document cannot be folded, such as a photograph or certificate, a 1oz document should always be folded down to fit in a letter size envelope to get the metered letter rate of $0.50, which is half the cost.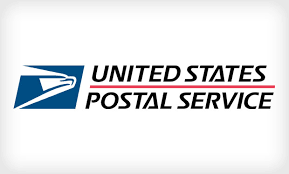 USPS Priority Mail and package costs are scheduled to increase as well, with a 1oz flat rate increasing from $6.70 to $7.35.  USPS Priority Mail is still the most cost effective way of mailing your critical documents, but be aware that there is no service guarantee with Priority Mail.  But there could be a much more cost effective solution for short distances, which is mailing within the same zone. USPS Priority Mail within the same zone offers the same service delivery time than a 1oz first class letter, so spending the $7.35 to mail something across town would most likely be delivered within the same time period as the $0.50, or even the $0.65 letter.  So if your document does not need to be tracked and is not critical to arrive the following day, spending that money on Priority Mail is not recommended.
Priority Flat Rate boxes are a good way to mail your packages, and offer cost advantages over UPS and FedEx if you don't need a guaranteed delivery commitment.  But using a flat rate box for sending something Priority Mail may not be the best solution through the USPS.  For example, a package weighing up to one pound will cost $7.90 to ship in a small flat rate box.  If that package was being shipped within the same zone, or even to zone 2, you can skip the flat rate box and use your own envelope or box and save $0.55 to send it via Priority Mail.  Sent to zone 3, that Priority Mail shipment would still save $0.20 over the flat rate box price, and zone 4 saves $0.05.  To recap, the USPS Priority Mail flat rate box for a one pound package is only a cost advantage when shipping to zones 5 and above.  Even for a two pound package, your own packaging can still save $0.05 per package over the flat rate box when shipping within zones 1 and 2.  Packages above 2 pounds will start to see a cost advantage to using the flat rate box.
If your organization ships a high volume of Priority Mail, the US Postal Service offers commercial base pricing that can save on average 8% to 15% on Priority Mail shipping, according to the newly proposed rates.  This can be a great incentive to move UPS or FedEx second tier service shipments to Priority Mail.  By analyzing your shipping trends and volumes, you can begin to see how managing all this can save your organization money.
If this sounds all too confusing, you are not alone.  Managing the cost of mailing and shipping takes experienced, professional knowledge on all these mailing options.  DOCUXCEL offers managed services solutions that can provide you with the expertise needed to manage these costs.  To find out how, contact us today.